Welcome to CJ's Top 5
As wrestling fans, we tend to have an affinity for reminiscing on better times. We look back to the things that made us fans in the first place. Its not all bad now, however, as there are some really great superstars who are on the cusp of main-event greatness. So without further ado, here are the top 5 superstars who I think we will be seeing as main-event staples.
5. Dean Ambrose
A certain straight-edge superstar once tweeted a photo of a pre-SHIELD NXT Dean Ambrose with the caption, "our secret weapon." He certainly wasn't joking, as we are already seeing flashes of brilliance from the second-coming of Brian
Pillman
. No doubt that the best has yet to come.
Who would've thought, that when SHIELD broke up, Rollins would be the one to get taken under Triple H's wing? With an abundance of athletic ability and a lifetime of ring work ahead of him, the sky is the limit for Mr. Rollins.
The most recent previous Paul
Heyman
guy(strange isn't), and the so-called "king of swing," is simply a freak of nature. The man clearly has no clue just how strong he is, and is able to pull off some truly amazing feats in that ring. H
e has only just begun.
2. Bray Wyatt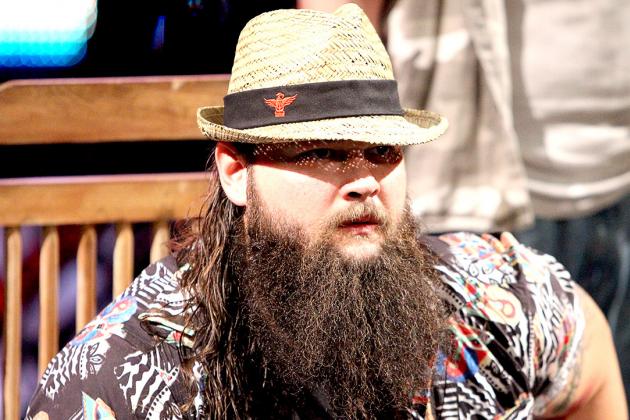 Who, in a million years, could've seen this coming from Husky Harris? From IRS' son? FROM BO DALLAS' FREAKING BROTHER?? He is my current favorite on WWE television, because he is truly captivating like no other. Even early on, it's plain to see that he is a master storyteller, and he hasn't even scratched the surface with this character.
Yes, I realize I have all 3 members of SHIELD on here, but it just goes to show the talent that was in that tandem. This guy is a stud, plain and simple. He's is your prototypical big guy, that moves like a man half his size. He leaves a bit to be desired with his mic work, but that will improve over time. If he is used correctly, this guy will be unstoppable.