Summer Slam is shaping up to be an interesting event. Brock Lesnar vs John Cena for the WWE World Heavyweight Title is the Main event. The Confirmed undercard matches will provide a good bit of intrigue as well.
Confirmed Matches (so far):
Rusev w/ Lana vs Jack Swagger w/ Zeb Coulter:
This battle of country supremacy has been going on for 2 months and Russev has a count out victory over swagger. Will Swagger be able to prove that 'Murica is the superior country?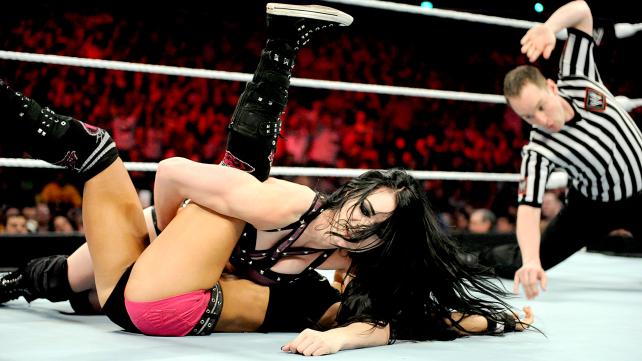 The "Frienemies" do battle once again. With Paige turning on A.J 2 weeks ago on Raw things are more than a little tense between the two divas. If given time to showcase their talents this could be a really good Divas match.
Chris Jericho vs Bray Wyatt:
Y2J picked up the victory against bray at Payback, which was more like winning the battle and not the war. It will be interesting to see what roles Luke Harper and Eric Rowan play in this match.
Stephanie McMahon vs Brie Bella: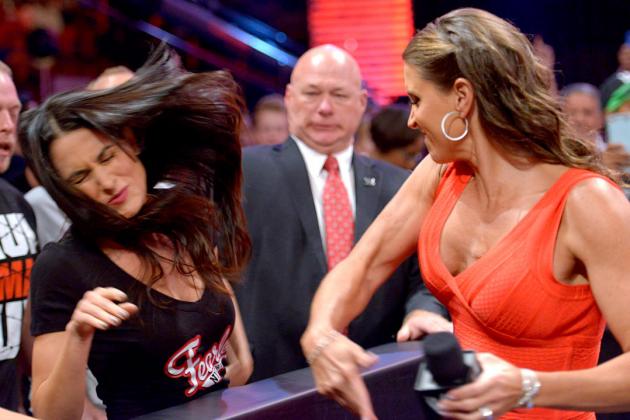 There hasn't been that much reference to a female dog on Raw since the Attitude Era. Brie has her job back and a chance to slap Stephanie around, but be sure that The Authority has a few obstacles for this Bella.
Roman Reigns vs The "Viper" Randy Orton:
With Orton returning to his Apex Predator form on Raw, you can bet this will be one physical and intense battle. Roman brings power to the table while Orton has no absence of malice in his heart.
Dean Ambrose vs Seth Rollins: Personally this match is what I'm looking forward to watching. Seth Rollins has been impressive in the ring as of late while Dean has been delivering on the microphone and on his promise to prevent "Mr. MITB" from cashing in. This match more than likely will add fuel to the fire instead of putting it out.
Brock Lesnar w/ Paul Heyman vs John Cena:
This will be the third meeting between the two competitors. This time Cena puts his WWE World Heavyweight Title on the line and with Heyman in Brock's ear the beast want stop until he puts Cena down. This match has been hyped perfectly to this point and be assured that this match will be more physical and hard fought than the last two encounters.
Summerslam is just about set and there are three titles currently not set to be defended. In the coming weeks, more clarity should be seen on who the tag team champions The Usos will be facing, as well as the United States Champion Sheamus and Intercontinental Champion The Miz(seems likely to be Dolph Ziggler. Los Angeles will be hosting this event as usual, with Hulk Hogan and Ric Flair rumored to be making appearances, as well as the buzz that Sting could show up then as well. This could end up being one of the best Summerslams in years. Time will tell.