In a move that's both perplexing and applause-worthy, Ring of Honor has been picked up by Destination America in what one can only assume, for now, is a syndication deal similar to ROH's deal with NESN (or possibly something similar to NJPW's deal with AXS).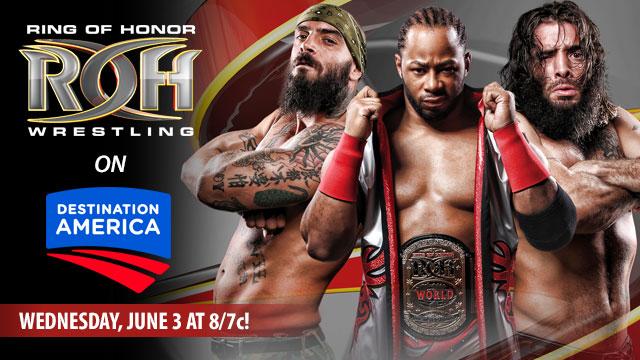 Yep, that's right. The same network who was cancelling TNA picked up another wrestling program. But, what does that mean?

Well, two of the top alternatives to WWE are on the same network, for starters. Whether that proves to be a good thing in the long run remains to be seen. We could see TNA pick up the slack, we could see ROH pick up its production values. Or, we could see people still flock to NXT because, while the WWE Network isn't free, it's still more readily available than Destination, thus rendering this move somewhat moot.

Destination America is, in theory, available in half of America's households. But most still don't know how to get to it--or care enough to watch. Now, if the rumors are true and this is a syndication deal, and even if only a couple hundred thousand people tune in, it's progress for ROH and Destination. This could push Destination to open the floodgates and push its brand for mass consumption. Granted, I don't want to watch "Hillbilly Blood" or whatever other shows they have. But, if TNN (Spike's predecesor) could do it, for a while, with ECW and WWF/WWE on their airwaves...why not?

More wrestling's always a good thing. Except when it sucks. I'm looking at you, Three Hour RAW. But...what will it mean for TNA? I guess we'll have to wait and just...keep our eyes on the ring.