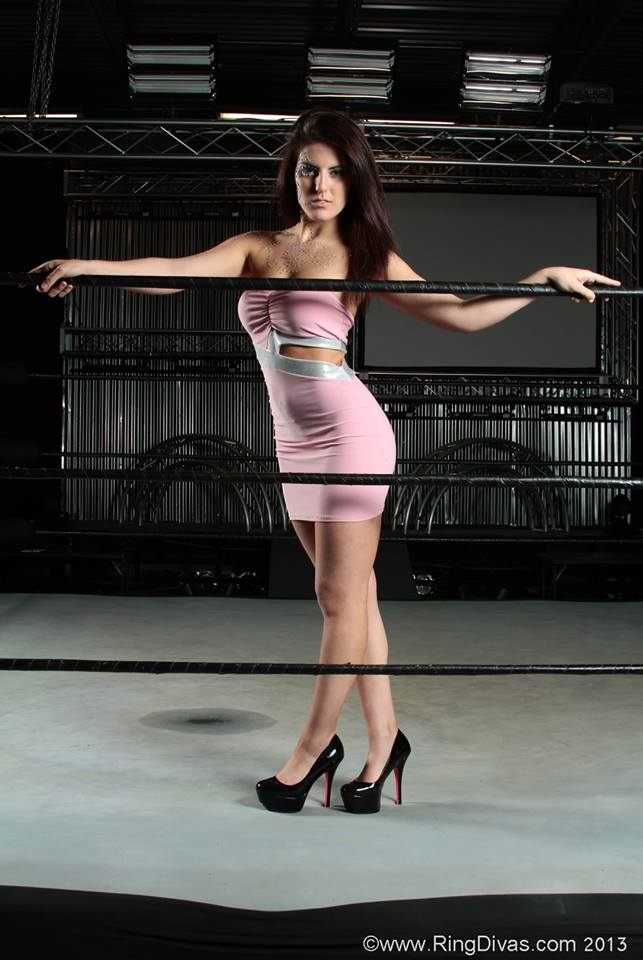 The daughter of the original Four Horsemen member and legend Tully Blanchard is making a name for herself all over the indie scene today. Her stock is rising big time and she has become many people's favorite female wrestler today. I had the privilege of watching Tessa train quite a few times at the Highspots facility in Charlotte, NC before she began to take off, so to see her progress so quickly is just amazing. She's a natural in the ring, on the mic, and as a heel(runs in the family). We caught up with Tessa and spoke with her briefly about her career, the future, and her experience at the WWE Performance Center. Keep your eyes locked to the future of women's wrestling.





1. What has been your motivation to improve since starting out in the business?

Tessa: Being a year and some change into wrestling and having the success that I've had has caused there to be a lot of doubters and "haters." I think my biggest motivation is to be the best version of myself and be the absolute best out there. Comparisons have the potential to eat you alive, so I try to stay focused on bettering myself and improving my craft without provoking thoughts of wanting to be a different way (If that makes sense).

2. You've wrestled for Queens of Combat, WSU, Shine, PWX of course, and various other promotions. Do you have a favorite place that you enjoy working?

Tessa: Not necessarily. I enjoy working for some of the top indies, yes; but I think what I enjoy more is traveling to new places and experiencing new cultures while getting to do what I LOVE! It's amazing the places that Professional Wrestling can take you. This is just the beginning for me and I'm enjoying the journey.





3. Of course, there was talk of you having a tryout at the WWE Performance Center some months back. Do you see yourself in WWE/NXT by this time next year?

Tessa: I can't really say. I was blessed to have that opportunity and it was an impactful learning experience. As for what the future holds, I'm not certain! I'm learning all I can, pushing myself everyday to be THE best I can, and praying that one day my time comes!

4. What are your some of your personal favorite matches that you've taken part in?

Tessa: I really enjoyed my match with Mickie James at Big Time Wrestling in Spartanburg. Some other matches I really enjoyed were with Candice LeRae, Crazy Mary Dobson, Cherry Bomb and many more.





5. What is your main goal and focus going forward? You seem to have a full career ahead of you!

Tessa: Obviously it would be wonderful to find my place in WWE NXT and then work my way up that totem pole. Right now, my sole focus is being in the best shape of my life, being as conditioned as possible, honing my craft, and learning as much as I can along the way. I am very blessed to have the success I have had in such a short period of time, but this is just the start. They say the journey is the best part and I would agree. I'm having the time of my life and it is only going to get better!




-True