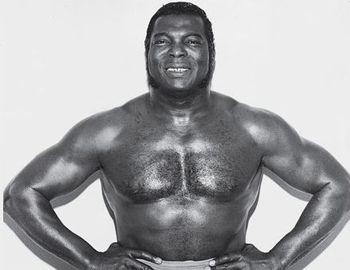 Well, I knew at some point this article would come. I mean, it was pretty unavoidable. Racism in wrestling is something that has carried on for years and years and years. It has never gone away. Even when the world was playing like it was headed to a post-racial society, it was always around. With the recent talk of Hulk Hogan going on a racial tirade that was caught on video, it got us at EOTR thinking about the countless other incidents involving racism.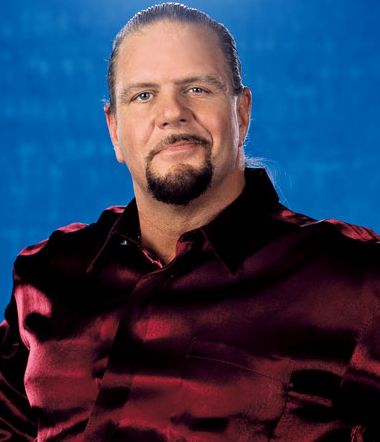 Michael Hayes is a racist piece of shit, who has been known to freely use the N-Word as if it was some badge of honor. Hayes, a member of the legendary Freebirds, was known for supporting the Confederate Flag, and reportedly had a problem with what he said out his mouth. He seemingly has a distaste for black wrestlers, as he rarely books them in meaningful storylines or even matches. Hayes is a prime example of a racist in wrestling. And yet, he's still gainfully employed and enjoy his checks, while Hogan has been exiled damn near from WWE. Politics as usual.
Going as far back as BoBo Brazil, the business was never fair to wrestlers of color. When Junkyard Dog walked out on WWF TV, I cringed. When KoKo B Ware came on WWF TV, I cringed. These characters were just all wrong, and completely offensive. None more offensive than the Ugandan giant Kamala. Kamala was essentially an African warrior fighter who danced around the ring in traditional garb and no shoes. However, it wasn't just limited to black wrestlers either, as Tito Santana at one point had the stereotypical gimmick of being a matador. Tito came out dressed in the attire and attempted to electrify the crowds. It didn't really work, but then again, most of the gimmicks back then were misses.
As we got into the 90s, there weren't many popular black or Latin wrestlers anyways, and in WCW, they took a risk, putting Ron Simmons over as the first black world heavyweight champion. It was a huge moment for the business, but nothing really changed. Ahmed Johnson, Ron Simmons as Faarooq(in a blue fucking metallic looking suit), and of course, the legendary Harlem Heat. Over in ECW, they had the Gangstaz, an extremely stereotypical tag team that would get over in the future, but a terrible thing to witness.
Mabel was popular in the 90s for a brief moment, but that wore off, despite him having his crew Men On A Mission come with him and rap the theme song. It was a terrible experiment that worked as horribly as expected. As the 90s ended, there was not much to speak on racism wise, besides the Asian group Kaientai, who were really reminiscent of the Asian gangs. As the 90s ended and the era evolved, we would learn not everything did also.
Later this week, I'll get to discuss more intentions of the apparent racism. This is just part 1 of the article. Stay tuned.
-True